Hathora had a strong start to Q4! We've added bare metal to our compute clusters, launched a new version of our marketing website (check out our new commitment based pricing), released an updated Unity SDK, and lots of other updates! Let's get ⬇️ to business.
We've added bare metal into our compute clusters
After careful evaluation of our zodiac signs ♈️, we realized that bare metal and Hathora Cloud are highly compatible 😂
Jokes aside, after talking to a lot of you, we realized that cost efficiency is top of mind. To bring down costs for you, we introduced bare metal capacity to our clusters. Don't worry, we did an extensive evaluation of bare metal providers to pick the best ones to maintain our high standard of compute and network performance. We will continue to use public cloud for burst capacity but run our base loads on bare metal.
If you know your game is going to require a certain amount of base capacity, reach out to us for commitment based pricing at hello@hathora.dev. Keep in mind, we need approximately 2-3 weeks to fulfill your order so don't procrastinate!
We've updated our website
You might have noticed that we added a few new toys to our website 👀
🧮 Pricing calculator
You can now quickly estimate your monthly spend on Hathora Cloud using our pricing calculator. Costs will depend on how many Hathora Compute Units(HCU) and egress bandwidth your game consumes. If you're not sure what your game will need, we offer sample estimates based on game types (i.e. turn-based, RTS, FPS, Battle Royale).

Prices for HCU and egress bandwidth significantly decrease if you're able to make a monthly commitment! We don't bite, so reach out to see how we can save you 💵 at hello@hathora.dev!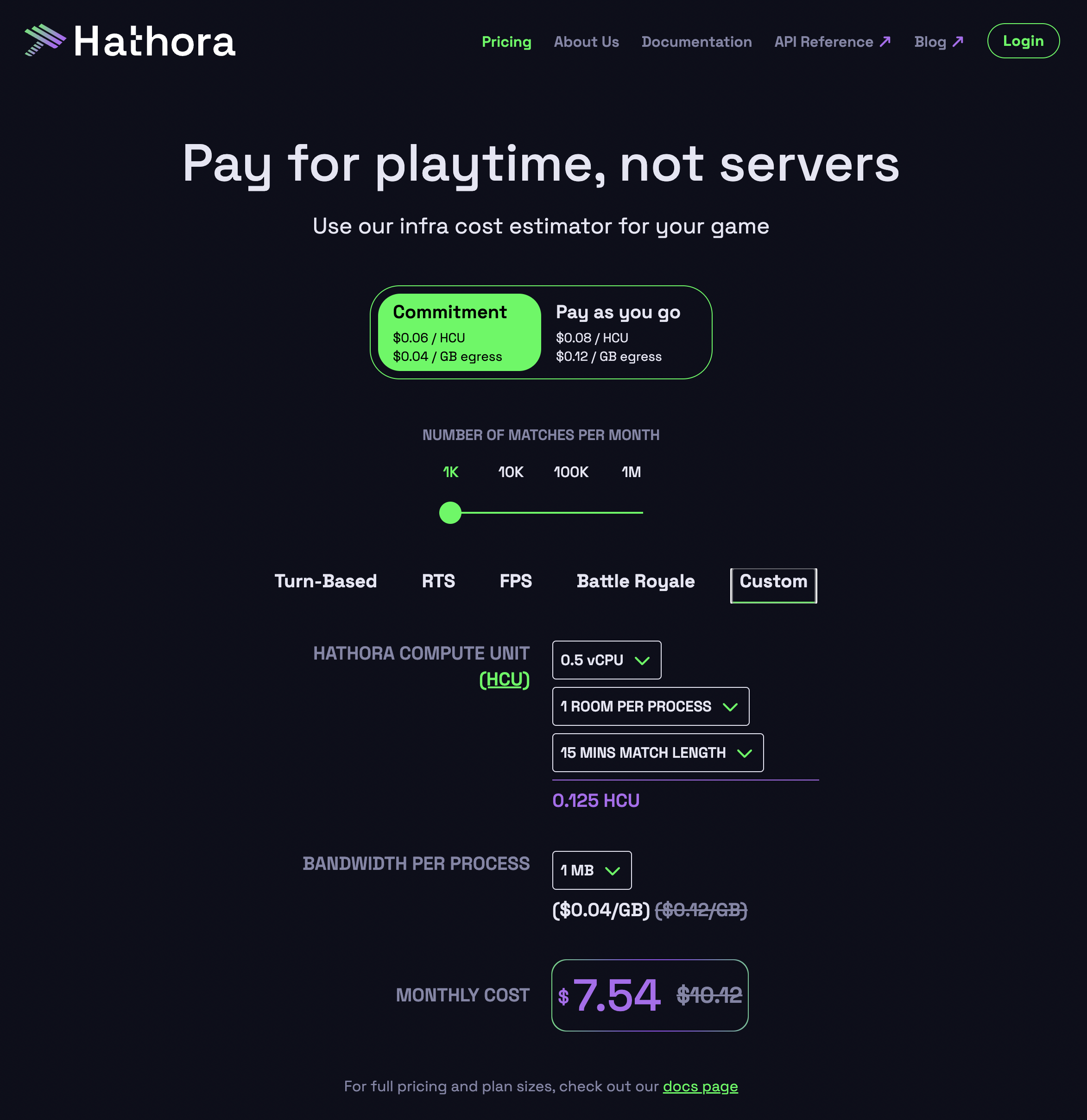 🏓 Ping map
We want you to know what latency on Hathora Cloud looks like off the bat, "show don't tell" is our mantra. You can now get ping times to all of our regions directly from hathora.dev! You can even use a VPN to simulate players pings from other regions.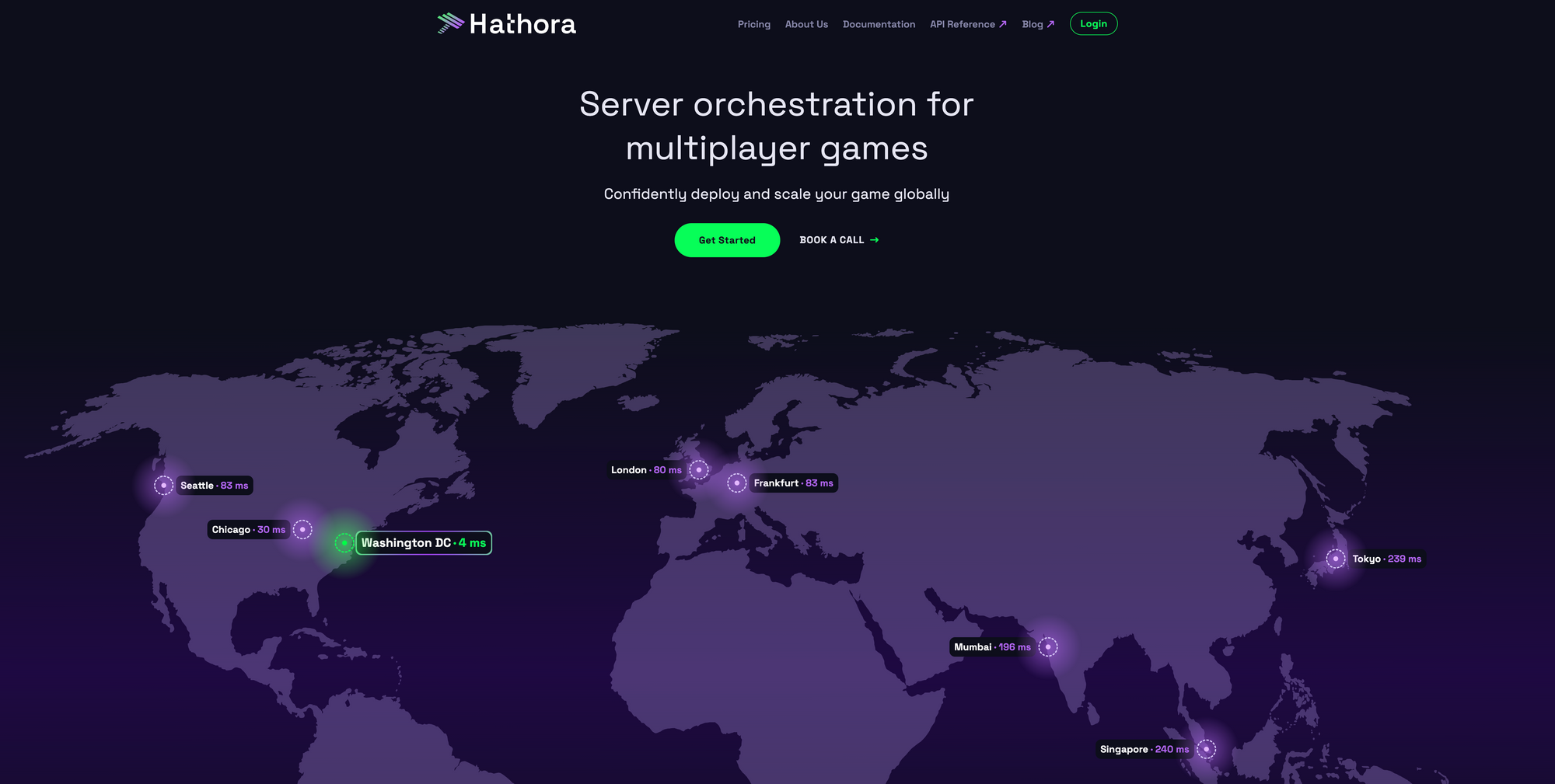 As promised, we're continuing to invest in devX on Hathora Cloud. This month, we released an updated Unity SDK that significantly improves usability and documentation. The SDK is fully documented with example usage and support for global parameters (set your appId and devToken only once). Stay tuned for updates to our other SDKs!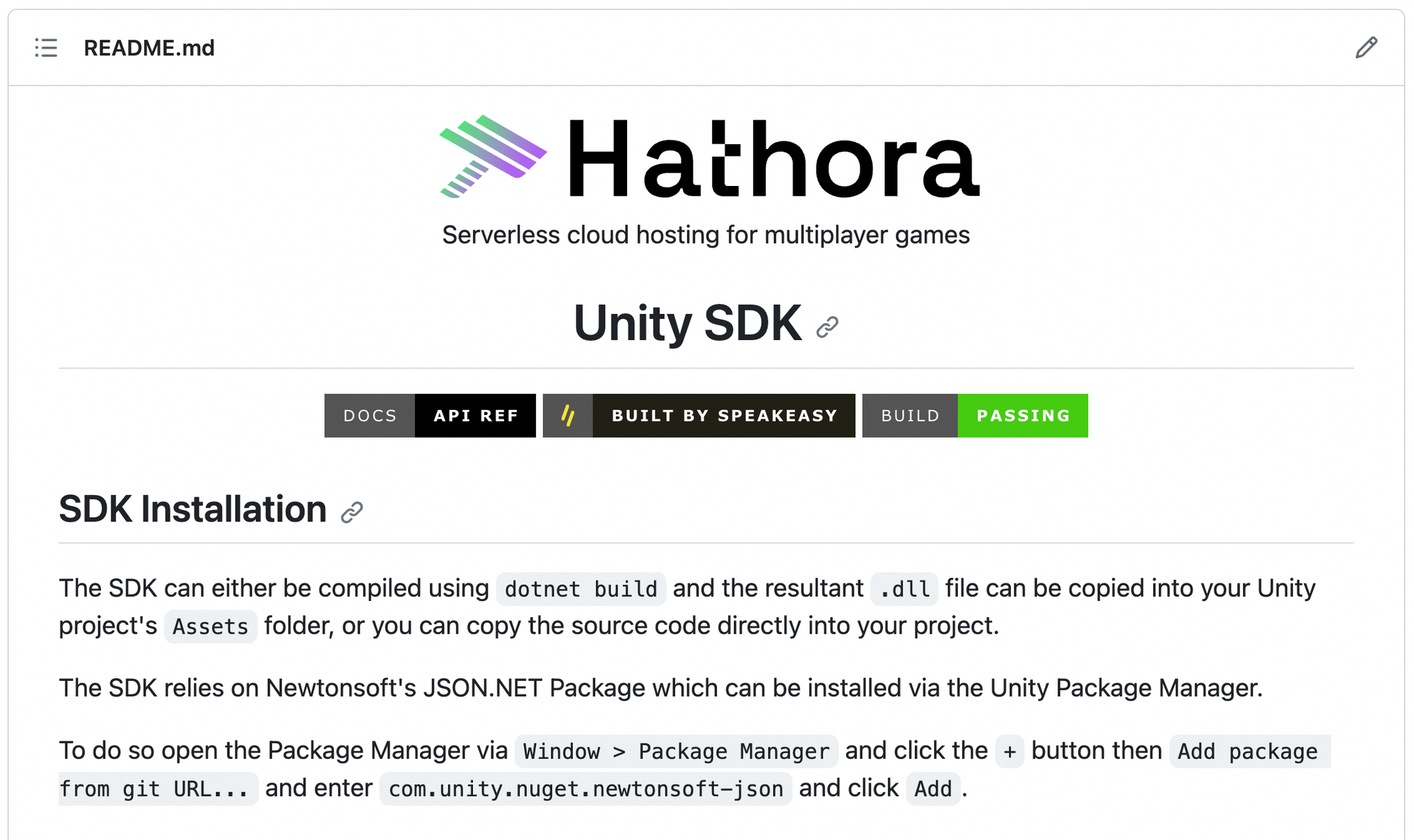 And we have lots of fun updates…
Hathora hits 1M CCU 🎮
Our highest priority is to ensure that our product works flawlessly for you on launch day. We scaled Hathora to 1M CCU with Frost Giant Studio's new RTS, Stormgate! Read more about the technical details here.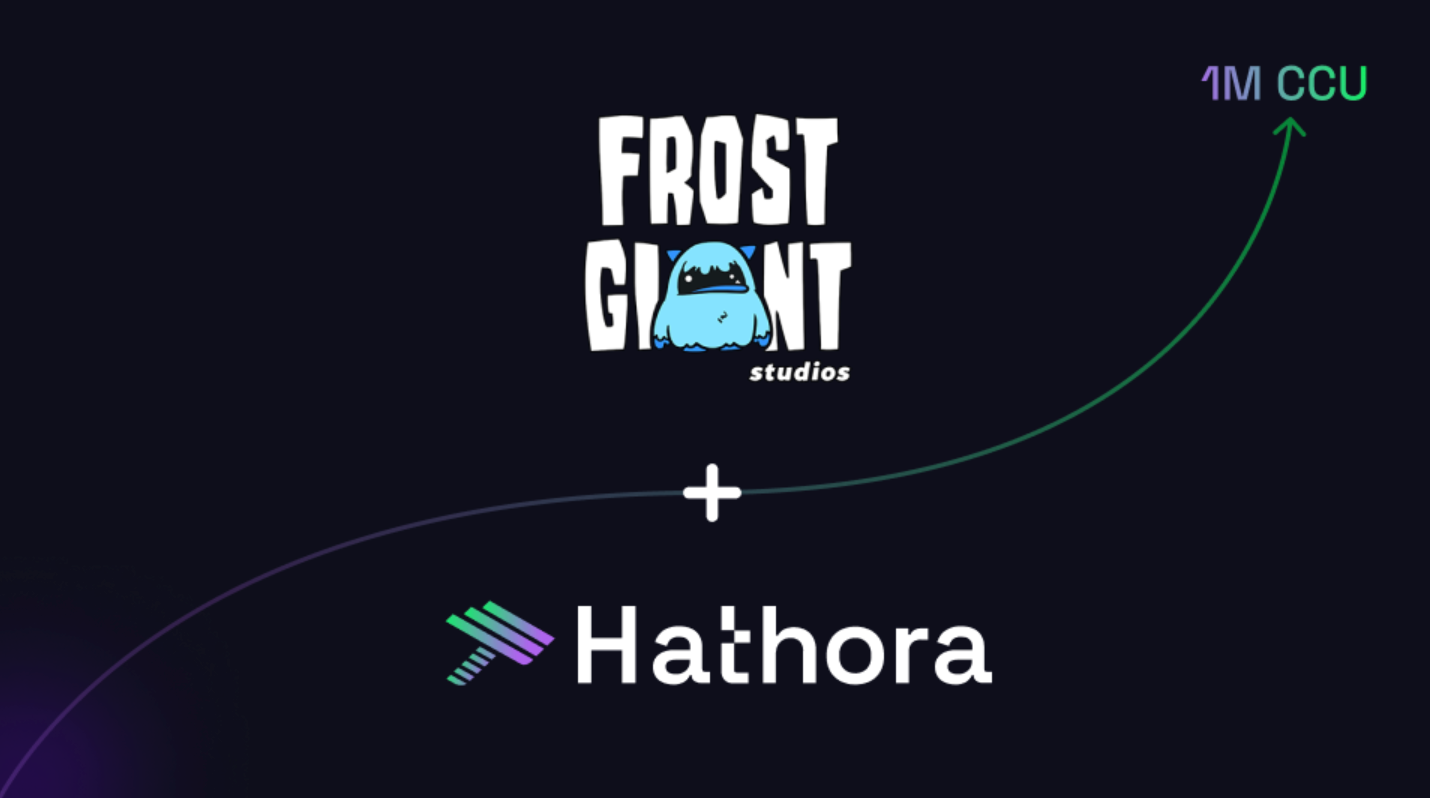 We're a game changer, in more ways than 1️⃣
Thank you to the Lightspeed team and GamesBeat for selecting Hathora as a 2024 Game Changer. It was such an honor to be up on the big screen in our home city🗽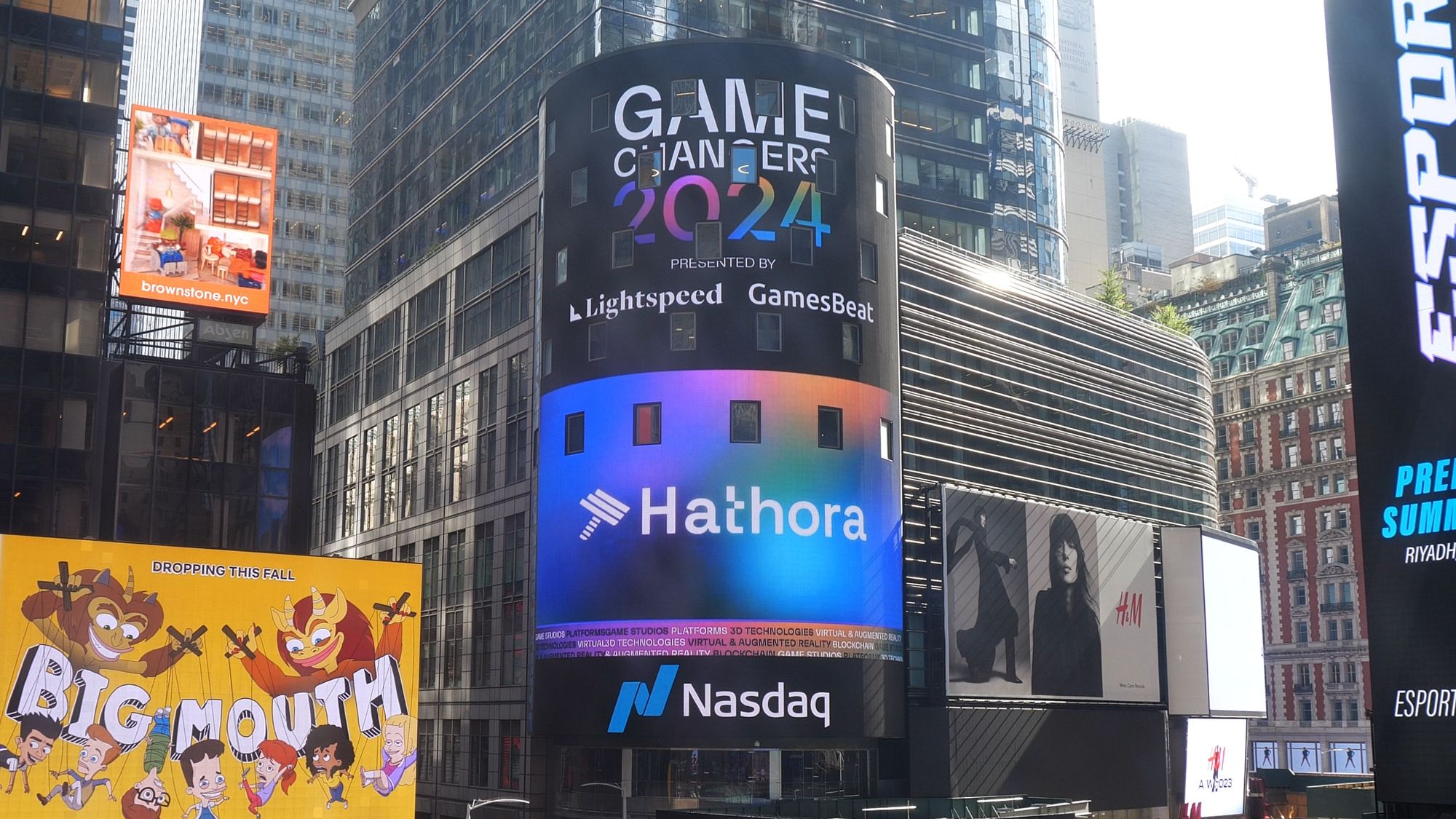 🐞 fix: logs for stopped processes
You might have noticed that we were not returning logs for stopped processes. We've updated the console so it now shows stopped process logs for up to 72 hours.
Hathora on the road 🚗
We will be attending MIGS this year in Montréal from November 7-8th! Reach out to Gabi on Discord or LinkedIn if you're interested in meeting up.
Get Started
If you want to be the first to get these changelogs, subscribe 👇️
Sign up to try Hathora Cloud
Join our Discord